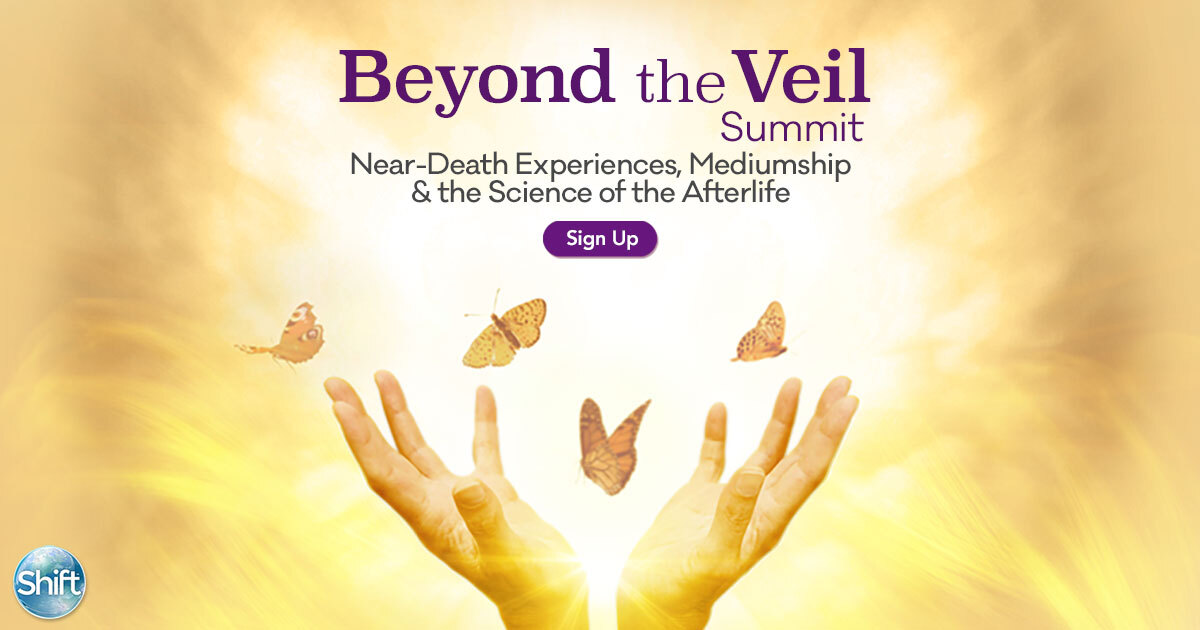 Beyond Cancer: Deep healing with help from the Other Side with Mary Lee McRoberts
I am so excited and honored to be a part of this ground-breaking International Summit hosted by The Shift Network. Join me and many other experts as we share with you our experience and knowledge about the afterlife, how science joins energy to expand a new way of thinking. Discover how our guides on the other side are always helping us when we need it most!
Converge with impassioned hospice workers, mediumship practitioners, surgeons, and others sharing scientific validation for what was formerly the sole purview of theological and mystical teachings.
Hear about uncommon and miraculous experiences surrounding death and the afterlife, now being validated by a growing body of scientific research.
You're invited to a landmark summit with more than 30 of today's highly sought-after mediumship practitioners, physicians, end-of-life researchers, and inspiring spiritual teachers — including Dr. Raymond Moody, who coined the term near-death experience (NDE), Dr. Eben Alexander, Suzanne Giesemann, Cherie Amiee, Dr. William Bloom, Professor Jeralyn Glass, Yeye Luisah Teish, and Mark Anthony.
They'll share illuminating conversations about encounters with "touching the veil" — experiencing facets of death and the afterlife, and coming back to share transformative insights with the world.
This roster of remarkable speakers also includes those who readily communicate with the deceased (and can teach you how to do the same), and much more.
Let their stories and insights touch you, enlighten you, enfold you with comfort, and ultimately draw you toward living in a state of unconditional love.
Join us for the Beyond the Veil Summit, October 26-30, 2020.
RSVP at no charge here: https://shiftnetwork.infusionsoft.com/go/bvs20a21913/a21913
Subscribe to Mary Lee's Newsletter!
We promise we won't unnecessarily bother you, we will only send you occasional emails about classes and events. We respect your privacy. Your information is private and never shared.
You may unsubscribe at any time.